A WHOLE NEW LEVEL OF INNER STRENGTH
Let's Work Together To Create Your Unique Yoga Practice
About
As your yoga journey guide, there are a few things you need to know about me. For starters, I think that the path to a meaningful life starts with service to others and a philosophy of LITMO: live in the moment only.
Styles
One of the best parts of yoga is its ability to be completely custom. I teach a range of styles to help you reconnect in a way that's exactly right for you. And to find that special self-discovered self-satisfaction inside.
Schedule
Of course, the actual practice of yoga is crucial, which is why I offer individual and group classes that allow you to thrive and grow in the right environment. You can catch me teaching at multiple places around town.
About Me
I'm an Indian-American, fitness junkie with a love of all things non-traditional and breaking the rules. It took me a little while to realize that my Hindu roots in yoga could actually make a huge difference for my life, but once I did there was no turning back.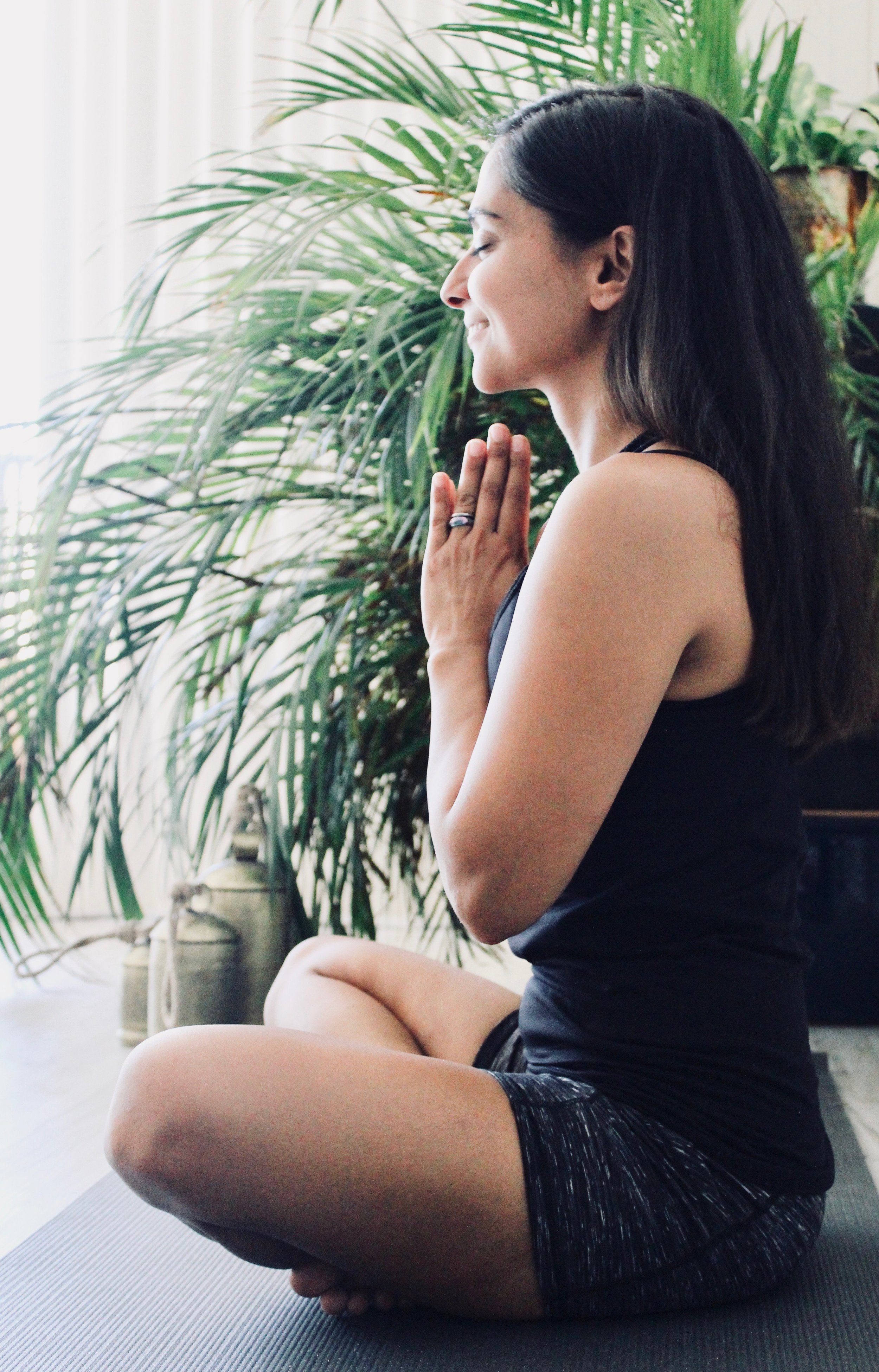 Styles
I teach a variety of styles with a focus on fitness-oriented yoga: power, yoga sculpt, and vinyasa flow. I'm also certified in Restorative, Yin, Chair Yoga, and Senior Yoga. In other words - I can do it all, a very intentional fact about me because I believe yoga can help everyone, so I go out of my way every day to continue my education in yoga so I can help you with yours.
Schedule
My husband and I just moved to a brand new city, Houston, TX for lots of new adventures in yoga and yoga instruction! My new schedule is coming soon, but you can book a private with me by clicking below. :-)